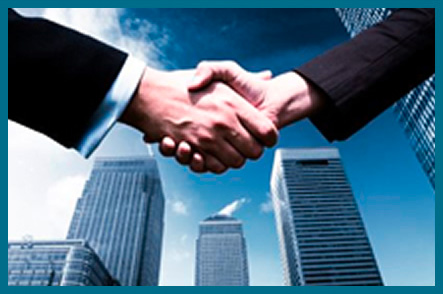 Uniwest Companies is comprised of four operating companies related to the real estate and construction industry.  Uniwest was formed in 1986 in Arlington, Virginia and our current offices are located in the Merrifield area in Fairfax County.  Although we have provided services throughout the east coast from Florida to New York our main focus has been, and remains, the greater Washington, DC Metropolitan Area. 
Uniwest Development, LLC develops properties for our portfolio as well as for investment partners.  We have developed over 4,000,000 square feet with a value of approximately $1.0 billion. We develop a broad array of projects including: 
Retail

Office
Medical Office
Multi-Family
Hotels
Storage Facilities
Uniwest Development assembles and acquires land, obtains entitlements and approvals, finances, constructs (through our related company, Uniwest Construction, Inc.) and manages the leasing and property management (through Uniwest Commercial Realty, Inc.).  We also acquire existing properties in which we create optimal value. 
Uniwest Commercial Realty, Inc. provides commercial real estate brokerage and complete property management services for both Uniwest-owned properties and third-party owners.  We also operate as a retail broker.  We have extensive experience in both landlord and tenant representation.  A few of our notable clients include Lifetime Fitness, Home Depot, United Bank, Virginia Polytechnic Institute and State University (Virginia Tech), Commonwealth One Federal Credit Union, MVF, and The Perry School. 
Uniwest Construction, Inc. is the construction arm of our Company and has four principal components:
Pre-Construction
The Pre-Construction group works with designers on Design-Build projects, providing budgets during the design process and hard bids projects at design completion.
 
Base Building
The Base Building group constructs the larger base building projects not only for Uniwest Development but also for third-party owners.  We build office buildings, medical buildings, hotels, condominium buildings, mixed-use-condo, retail and office, roads and large and small shopping centers. 
 
Tenant Improvements
The Tenant Improvements group provides a full range of construction services for Uniwest Development and third-party owners and architects, and have constructed a wide array of projects including high-end commercial interiors, commercial renovations, law firms, retail fit-outs, restaurants, banks, facade renovations, car wash facilities and much more.  We pride ourselves on having the ability to be very competitive on the larger interior projects and take care of the small stuff that our clients need. 
 
Construction Management
The Construction Management group provides the overall planning, coordination and control of a project from beginning to completion for third-party owners and developers.  This team is focused on meeting our client's requirements in order to produce a functionally and financially viable project.  
Uniwest Hospitality, Inc. manages hotel properties developed by Uniwest Development and owned by related entities.  To date, our portfolio has been in Northern Virginia and the eastern panhandle of West Virginia.  Our management team has won numerous industry awards for their extraordinary performance.